Next Level Search engine optimized
Squarespace to WordPress SEO Boost & Migration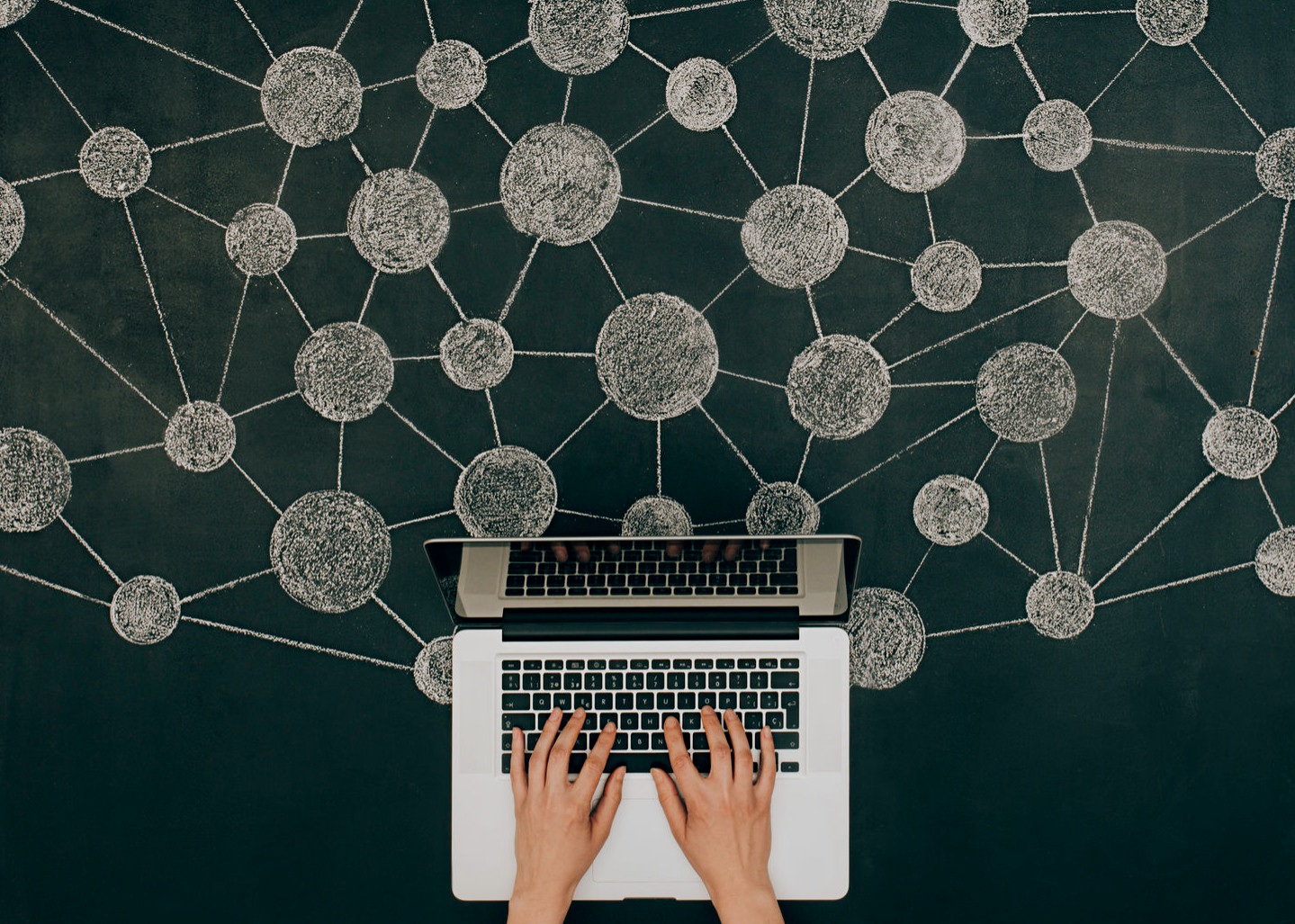 Outgrown your Squarespace website? We're the Cross-platform experts that can help with that!
Everyone knows that as original Squarespace Specialists, we love the platform, but did you know that Sarah also has over a decade in WordPress experience behind her as well? That means that we understand the nuances of each platform and can make the transition pain-free. Better yet, we take a search optimized approach to your migration, meaning that unlike some design-only firms, we hand your site over well-positioned to serve your content marketing and SEO goals well.
How Our Search-Optimized Squarespace to WordPress Migration Works
Our collaboration with you takes 1-2 weeks, beginning after Step #1, and was developed from our existing systems to make the process smooth and drama-free. While every project is unique, we are committed to implementing best practices so that each and every client is a success story. Have questions? Get in touch!
#1
SEO Study & Design Asset Review
Once we've had a call to assess your potential for the optimized Squarespace to WordPress migration and all the paperwork is done, there's some groundwork we'll need to lay. Before beginning your project, we'll conduct an SEO study to mitigate risk to your site and identify opportunities for future improvements. We'll also need access to your Squarespace site to assess your design assets and create shared Google Drive folders for collaboration. Once all those pieces are complete, we will schedule your migration window!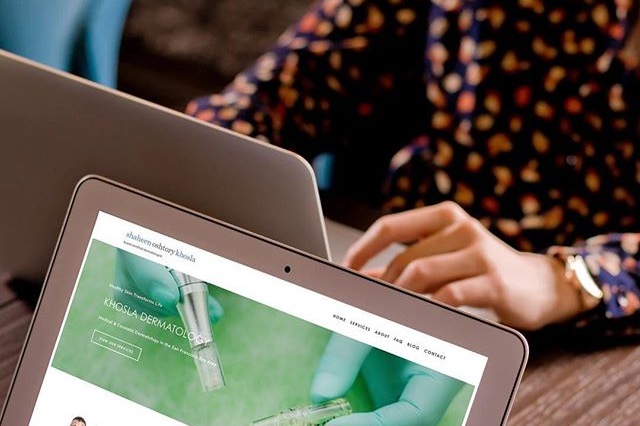 Once we have all of your design information and other details from your Squarespace site, we'll handcraft (no automation, cut rate code mills, or off-shoring here—we care about quality too much for that) a punched up version of your Squarespace website on fresh WordPress installation in our demo hosting environment in Flywheel. While this is a migration and we will follow your current design closely, we like to surprise clients with some special touches as time allows.
#3
Training Library Creation
We're committed to ensuring that our clients are empowered to manage their sites on their own. To make that happen, we create a training library that lives right within your website so you have tips and tutorials at your fingertips whenever you need a hand. We'll also have a live session over Zoom to go over your site too!
#4
SEO Implementation & Content Marketing Advice
Not only do we conduct research, optimization of your site for Google, we also teach you how to make the most of that work, leveraging it for success. We'll provide you with your keyword research, blog post title prompts, handcrafted by our content strategy wiz Kath, that have potential to rank well in search engines, and a recommended content calendar customized just for you to make the most of the framework we've developed for you.
We'll connect your domain for you, or you can do it yourself if you prefer, and also walk you through activating your hosting account on Flywheel. It's actually simpler than Squarespace, believe it or not! We're also here to answer questions over the next couple of weeks, and maintenance plans are available upon request, though most of our clients manage their own websites and come back to us for advice, strategy work and major refreshes or feature additions.
The Search-Optimized Squarespace to WordPress Migration Solution Includes:
Our signature "Next Level" SEO Optimization process ($1,650 a la carte), including:

A tailored SEO audit to get you on the right path with search engines

Competitor research so we understand your industry's landscape

Keyword research that's yours to keep and build upon down the road

Optimized page descriptions and titles based on keyword mapping

Optimized blog post prompts to get you started content marketing the right way

An example content calendar handcrafted for your niche

Plus, unlike in our a la carte process, this is all done for you

Configuration and setup of our favorite SEO plugin—also not included in our SEO a la carte services

Up to seven pages laid out by our in-house team

A handcrafted migration of your Squarespace design to WordPress using our favorite pagebuilder, Elementor

Formatting of 10 blog posts, and importing of the rest

A credit for a strategy session with Sarah ($145 value)
Granular mobile optimization (no more mobile weirdness from Squarespace!)

Setup of one promotional popup if you're using it on your Squarespace site
Connection to your social media accounts and email newsletter system (MailChimp, ConvertKit, MailPoet, ActiveCampaign, Drip, GetResponse are supported at this time, though Constant Contact can be added with a plugin)

Installation of ShortPixel, a little app that compresses and optimized your images for you (it's basically magic!)

We're happy to install simple third part tools you may be using such as Acuity, Drift, or Dubsado forms

A learning library of customized video courses on managing your website

One live refinement and review session at launch so you can ask all your questions

A week of support after launch to ask questions of your project team

And efficient and effective streamlined launch process
Pricing: $3,450 (fixed price, fixed scope so you won't have any surprises)
Got questions about migrating from Squarespace to WordPress?
We've got answers!
Should I switch my site from Squarespace to WordPress?
That depends! Do you love your site but envision yourself needing more flexibility in the future? Perhaps adding a membership program or online course and find that Squarespace isn't going to serve you? Are you a serious content marketer and want to up-level your search engine optimization? These are all good reasons to consider migration. There are pros and cons, though, so it's something we'll want to discuss!
Will I lose or gain any features if I change platforms?
You will gain a lot of flexibility to modify and grow your website in the future (including adding memberships and online courses, which we can strategize about during your complimentary after-launch session with Sarah), as well as some great search engine optimization features. Another huge benefit is a nightly back-ups and one-click restoration of past versions of your site. You will, however, no longer have an "all in one" setup. Some clients prefer housing everything under one roof, and for those folks, Squarespace may be a better option.
What about search engine optimization?
All of our migration clients get the "Next Level" SEO package from our team. This is a huge value (a la carte pricing is $1,650) and can definitely help your visibility with search engines. We use a state of the art SEO plugin and show you how to manage it on your own. This also will allow you to customize social media previews, which is pretty cool!
It is frustrating to me that Squarespace doesn't have backups, will my new WordPress site have them?
Absolutely, that is one of the big advantages of migrating. In fact, it is backed up every night and you can take snapshots of your site before you make big changes.
How long does the Squarespace to WordPress migration take?
Our availability varies, but once we have your entire project folder completed, and we've scheduled you, it typically takes a week to ten days to launch your migrated website.
Will I be able to edit on the page like in Squarespace?
Indeed you will! You'll find the setup very similar to what you're used to, with the big exception that for some task (particularly blogging) you'll need to toggle between the front and back ends of your website. We'll train you via a custom training library, though!
What if my Squarespace site is really large?
Then a redesign will be more cost-effective for you.
What monthly costs should I expect?
Hosting on Flywheel is comparable to Squarespace's business plan, at $23-25/monthly, depending on payment plans.
What about security? I'm used to Squarespace just handling things.
Our webhost, Flywheel, has rock solid security and is great at handling any problems. They also restrict the type of apps that can be placed on their servers, keeping everyone safe.
Why do you need original banner images? Can't you just download them from my current site?
Squarespace handles banner images strangely, so we want to ensure that your images look as awesome as they can. The best way to do so is by using the originals.
What else do you need from me?
Ideally you'll have original icon files and additional images in their original form. If you don't, we'll make it work, though! Additionally, we'll need access to your Squarespace website, domain name, your Google Analytics account and you'll need to fill out some paperwork so we can get the ball rolling! We'll also want all the info about your brand and your logo files. Sarah will go over this all in your initial evaluation call, though!
What about blog posts?
We will hand migrate up to ten posts and automate migration of the rest. If you have galleries embedded, you may need to do some clean up on those additional posts, but we'll train you on how to do it! We can discuss this during your evaluation call with Sarah.
Do I have to do updates to WordPress all the time?
The host we use exclusively, Flywheel, updates your WordPress installation for you—it's a no-brainer. If you'd like to work with us on establishing a plan for updating plugins on a monthly basis, we can talk about that too, or we can recommend several outside services that do so as well.
Will my site work on all screen sizes?
Of course! In fact, you will have more control over how your site appears on different devices than you've had on Squarespace. For example, after you launch, you can adjust the height of your banner images on desktop versus mobile. Or you can completely hide a section on phones. One of our favorite features is that you can swap column positions on mobile screens so you have a consistent flow on your page.
I've heard that hosting can be frustrating on WordPress—what do I need to know about hosting and "uptime"?
Most clients previously on Squarespace experience more consistent uptime when they move to Flywheel. We exclusively use Flywheel hosting, which has fantastic uptime, great customer support, daily automated backups, and a slew of other things that make their hosting service generally awesome.
Why aren't you doing commerce in this package?
This was designed for the typical Squarespace website owner. If you have an online store, we recommend you weigh your options between Shopify (both migrating your entire site and just simply using buy buttons) and WordPress's WooCommerce. Regardless of your choices, we recommend working with an e-commerce specialist for this type of thing. However, Sarah does offer strategy sessions to help talk you through your options and determine the best path for you.
Do you just copy and paste the code from Squarespace into Wordpress? How does this work?
Never! We hand migrate your site from Squarespace to WordPress, ensuring that it's done right. Similarly, we never off-shore or subcontract with discount providers. Everyone who touches your site is a trusted, long-time member of our team.